Client Money Protection

Client Money Protect (CMP) is designed to protect client money held by Property Agents and Professionals.
The Member's clients are protected in the event that the Member misappropriates the client money held in the course of running their business.  Our Members will benefit from our simple claim processe.  Giving peace of mind to our tenants in regards to their deposit.  With this scheme, Oskat provides you with a third party available to investigate your concerns or claims.
Property Redress Scheme

Property Redress Scheme is approved by Government under the Alternative Dispute Resolution for Consumer Disputes (Competent Authorities and Information) Regulations 2015 …
By law, Property Agents are required to join a government authorised consumer redress scheme. The purpose of this is to give consumers of the Property Agent an escalated complaints procedure if they are unhappy with how their complaint has been dealt with by the Agent.
Deposite Protection Scheme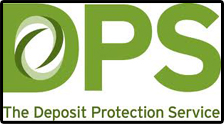 Tenancy Deposit Scheme is mandatory in the UK for landlords from April 2007 and there are heavy penalties for non compliance.
Regulated by letting agents, it is an insurance based deposit and dispute resolution scheme, open to all landlords and letting agents. A fee is payable to insure the scheme against any misappropriation of the deposit.